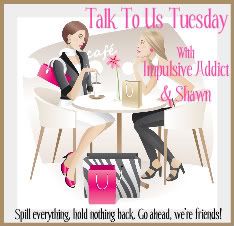 Happy Tuesday!! :) I hope you all had a wonderful Easter! Ours was good. We had dinner at the in-laws then went to my parents for dessert. Here's a few pics :)
Bunny twinkie cars I made for the egg hunt some friends and I did for the kids.
The boys & I at the marshmallow drop :)
Score!!
Easter morning
Reach Colin!!!
Friday night Nick and I went out to dinner. It was yummy :) He tried one of the dishes that Guy from Triple D had when he was there and he wasn't too impressed. Our appetizer (chicken basil egg rolls) were sooo good.
Today is the 13th anniversary of our 1st date <3 I LOVE him!!!
I had a CT Scan and MRI yesterday so we'll soon know if I've had any more shrinkage. Keep your fingers crossed!! Unfortunately that horrible headache I always get while waiting for the results is back :/ It was excruciating last night. It is better today but it feels like it's just waiting to explode. Boo! The kids are on spring break this week too so I'm sure it will come rearing back.