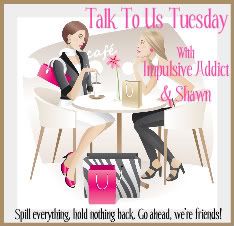 HELLO!!!!! =D
I took an unexpected break from this little old blog of mine. I wish I could say I was on some spur of the moment exotic vacation but I was laid up in bed feeling like death ran over :/ For about 3 weeks I literally could not get out of bed. I was so tired. All I did was sleep and vomit. Nice huh? Come to find out (after some bloodwork) my hemoglobin was very low. I had to have a blood transfusion. Thankfully it worked and I started to feel MUCH better :) I am taking my treatment pills now so I still feel crappy but at least I don't have to be in bed all day long.
I also had to have a procedure done about 2 weeks ago. It was called the Gamma Knife and rays of radiation were aimed into my head at the tumor.
That was screwed to my head for the procedure. It wasn't as bad as I thought. They gave me some good drugs because I don't remember them putting it on at all.
I saw the doctor yesterday to see how it went and it worked! The spot they were working on, they weren't positive that it was melanoma or another glioma. Now they believe that it is melanoma because of how big it grew in a matter of weeks. Well it is now only about 1/2 inch!! They said it usually takes longer to see results from the gamma knife so hopefully when I go for my next check up in 2 months it will be gone!!
In other news the kids are good. Nathan turned 7 on June 25th. He picked 1 friend to go to Chuck E Cheese with us. That was fun. Colin will be 5 on August 2nd. We're doing their birthday party on the 5th of August and then we'll do something for Colin for his birthday with us and he can pick 1 friend to come too. Depending on what he picks we'll do it on his actual bday or wait till Nick's day off. He's saying he was CEC so we could do that after Nick gets home from work. We'll see :)
I took the boys to Mud Day last week. Here's a few pics :)
They had a blast! =D
Alright this is long enough. I have some reviews and giveaways coming up so be sure to check back :)