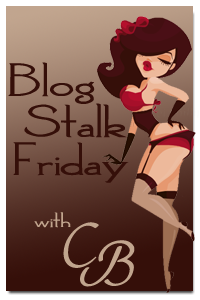 It's Friday bitches!!!
I've got some things I need to get off my chest and I love to do it with these 2 fabulous hops!
My first one deserves a big FUCK YOU!!! My BIL is an asshole!! He texts me on Wednesday asking what was going on this weekend because he wanted to take the boys to Chuck E Cheese just him and the boys. I told him I had plans. He texts back and says that there is nothing for the kids to do where I'm going. For me to go by myself and he'd take the kids for the day. Who the fuck do you think you are?!?!? I text back do not tell me what to do with my kids. We're going with my friend and her kid. He texts back that he wasn't telling me what to do. I don't respond because talking to him is like talking to a brick wall. I get another text from him that says I was being nice and had a suggestion. I didn't know you were going with a friend. sorry. I still don't text back. I was pissed. No one, especially him is going to tell me what to do with my boys. Hell to the no!! Then to make it even better today Nick had to stop by his parents house to get his tent. BIL was not there. Nick asks if BIL said anything to them about our convo. He didn't tell FIL at all and all he told MIL was that I wouldn't let him take the boys. He conveniently leaves out the part that I already had plans. Whatever douchecanoe!
Fuck you to my sister's fiance's sister. Kick another box at my nephew and see what happens you crazy skank. This hoe has 5 kids. 4 different baby daddies. She has custody of NONE of her kids. Seriously I couldn't make this up if I tried. And now apparently she's trying to talk to my little brother. Ewwwww ewwwww ewwwww!!! I need to have a talk with him asap!
Fuck you to my other brother's girlfriend. I had her 1 month old daughter from 1:30pm Wednesday until 10:30am Thursday. I loved every second of it and didn't mind but it just blows my mind that she gets rid of her every chance she gets. After what happened to Cheyenne [she only lived 12 hours in 07, 2 weeks before Colin was born], you would think that you'd have to pry that baby away from her. Nope. My brother had to work at 2:30pm. GF had to go to class at 6pm till 9pm. You would think that GF would drop baby off on her way to school and pick her up when she was done. No. She picked her up the next morning. Then, here's the kicker, when she picks her up she's bitching that she had to get up. She said I should be able to sleep in when someone else has my kid! The entire time I had her she never called to ask about her. My brother texted me all night from work asking how she was. It just blows my mind....
Fuck you to the kid who rear ended me on Sunday. Now when ever Nathan sees brake lights in front of me he trips out. Oh my gosh Mom watch out!! Be careful! And heaven help me if I have to step on the brakes, he thinks we're going to get hit. :/ My poor baby.
Now go link up with these fab bitches!!!! And have a great weekend =)