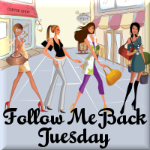 I'm hooking up with one of my fave girls
Boobies
for FMBT =) I was lucky enough to get a
shout out
from her a few days ago. She's all about helping a friend in need and she offered to help me spread the word about Relay for Life. Thanks boo, love ya!!!
The last few days have been pretty good :D
On Thursday I found out that the cancer has
shrunk 10% more
since my last scan. The
total shrinkage
since starting the drug
is 44.6%
if things keep going this way I
could
will be cancer free
in a little over a year!!! Can I get a
HELL YEAH?!?!
Friday night was the carnival at Nathan's school. It was fun. I baked 3 dozen cupcakes for the cake walk. Nick worked a game for an hour and a half. The boys had an absolute blast. The cutest thing happened. At one of the games Colin played he won a mini back scratcher. He pulls his shirt up and starts scratching his back right there. His face lit up when the lady told him what it was. This boy loves having his back scratched. He gave everyone a good laugh :)
Sunday we watched my niece Emalyn. It's a good thing Nick was here. I could not change her diaper or her clothes for anything, she is such a wiggleworm! I defiantly won't be watching her if Nick's not here until I get my cast off.
Speaking of my cast [did I even mention that I broke my hand?] I was so paranoid that it was too loose. I went into the doctor's office today to have it checked and they said it was fine. I just wanted to be safe. I'd hate to wear it for 3 weeks and have to get another one because it didn't work. I need my hand back! I have things I need to do for Relay!!
Happy FMBT!!!! Welcome to any newbies I may have =)