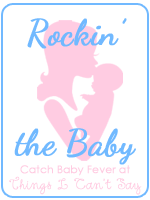 I had a blast doing the baby bump link up at Shell's place I just had to join in for this one =]
Here's Nathan. I couldn't just pick one pic. Sorry!
one of my faves from his first weeks :)
he looks so tiny in Daddy's arm!
my little monkey face
playing with Mommy =)
crazy hair
I
love
this one!!
Colin's turn!!! Of course I couldn't pick just one of him either!!! :)
after his eczema cleared up.
seeing him for the 1st time :)
Nathan meeting Colin for the 1st time
such a happy baby
my lil eczema baby :(
another one of my faves :) my lil monkey hanging on Daddy's arm
Hope you enjoyed!! Now I've got baby fever.....