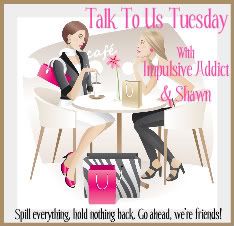 Happy Valentines Day!! =))
This is going to be a random bullet point TTUT...
So here's an update on what's going on with my brain...there is another spot that was found. It is small but in a very bad spot. It would be near impossible to get a biopsy. It could be a continuation from the big glioma or it could be melanoma :/ The plan for now is to watch it. I go for another MRI on March 5th. If it's bigger they may biopsy it or the may use this thing called a Gamma Knife. It's basically a shot of radiation pointed at the spot until they get rid of it. That is what I hope happens. I do not want my head cut open if it doesn't have to be done!! As far as my treatment goes I'm on hold for now. My doctor has to call the drug company and see if I can stay on. They need me because even though I have not had any shrinkage in a year, it has not grown so that's a positive. I'm the only person in the world that has been on this trial for this long with such good results. If the drug company allows me to stay on then I should start in about 2 weeks.

Yesterday I was surprised by a package in the mail =) Amy Lynn sent my entire fam some Valentine goodies and a sweet card to cheer me up. It worked!! This girl is an absolute sweetheart, you gotta check her out if you don't already!! I loves her!!!

Leave it to me to pull a muscle in my ass cheek :/ The left side of my butt hurts SO bad. Now the pain is moving down into my thigh. It hurts to get up off the couch or out of a chair. It kills to sit on the toilet. I can't even really sit, I have to sort of lean over. Nick said I may have pinched my sciatic nerve. I'll probably end up going to the chiropractor today to see if an adjustment will help. Cross your fingers!!

Tomorrow is our Relay for Life Kickoff!! I'm speaking for the survivor part. I'm nervous!! Wish me luck!

Today is the 6th anniversary of us getting our dog Logan. He was about a year old when we got him. Next week it will be 2 years that we've had Izzie.

I am on a roll winning giveaways lately :) I'm expecting 3 things soon. Maybe I should play the lotto?!? Could my good luck follow me there? I hope so!!