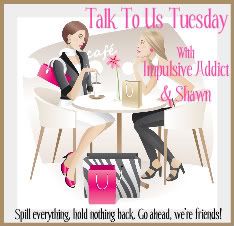 Hello =)) I have some awesome news!! I got my Ct Scan & MRI results this past Thursday and
my cancer has shrunk by 10%!!!!!!! =)))
I am so happy & excited about that obviously!! The brain MRI showed that the glioma has not gotten any bigger. I saw the neuro oncologist Monday and he said since there was no growth we'll do another MRI and follow up in 2 months. No need in having major surgery that will result in life changing consequences if there is no immediate need. Works for me!!
Friday night me, my mom, 2 aunts and cousin went downtown Detroit to Greektown. It was supposed to be a RFL fundraiser. A bus trip to the casino. It ended up getting cancelled because not enough tickets sold. We decided to still go anyways. It was fun. We ended up having to pay $30 to park :/ All because there was a Tiger game. It would have been free otherwise. Oh well. We had fun. I won $60. Woot woot!!
Saturday was opening day for baseball. It was soooo cold :/ The parade was at 9am and then Nathan's game was at 2pm. After opening ceremonies I took the fam out to breakfast with my winnings :) Then we went home to relax and finish packing up the boys. They were going on an all boy camping trip after the game with Brett and his son. Nathan had a great game. He has improved so much since last year :) He was 3 for 3 and did not have to use the tee at all :) Last year he used the tee more often than not. I was a proud baseball mama :)
The boys left after we got home and I fell asleep on the couch for a few hours. I woke up and didn't feel so great. I went and got some mexican for dinner and came back home and chilled. I felt horrible and fell asleep again.
Sunday I woke up with a nasty cold :( Plus the nasty feeling I get from treatment were starting to kick in too. The boys got home around 1pm or so and we just relaxed. Nick made the kids dinner and took them for ice cream.
Monday I woke up feeling better. After I took Nathan to school Colin and I went to my aunt's house to work on painting the rainbow sign for our RFL tent. It turned out so cute. No pics yet because it's not all put together yet. I took Colin to school then I had my mom go to the doctor with me.