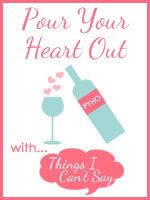 My great cousin (my mom's cousin) is dying.
From cancer.
We found out last week that she was given 1 day to 3 weeks left to live. That was a week ago today. The next day my mom, myself and my 2 aunts drove down to Ohio to see her. I was nervous but I acted like I was fine. I was still feeling the side effects from my own cancer treatment so no one expected me to be my usual cheerful self.
We walked into the room and I was hit with deja vu. I was the last of the group to give Sue a hug. As soon as I bent down to hug her she told me not to let this scare me, not to let it keep me from fighting, that I had so much to fight & live for. We both were crying like babies.
We were there for a few hours. Sue looked like a ghost. She had a hard time talking and staying awake. It reminded me of when I was in the hospital doing the IL-2 treatment. I had a hard time staying awake and talking too.
The hospice social worker came while we were there to have her dad sign all the papers needed for her to be on hospice. I couldn't look at anything but the floor by then. I was trying SO hard not to cry again. All I could picture in my head was me in the hospital bed and the hospice worker talking to Nick. My boys snuggled up next to me.
I'm so glad I'm doing good but so sad for my cousin.
Cancer sucks :/