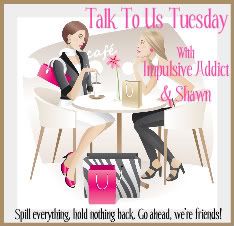 I'm hooking back up with my
BBFF
and
Shawn
for TTUT. Yay!! These 2 are awesome ladies, I loves them!!
Soooo I went to a Relay for Life leadership summit on Saturday and had a BLAST!!! I met lots of people and got a ton of ideas. I'm so pumped for Relay. I am so nervous about the speech I'm doing at kick off though. I'm doing the survivor speech and my daddy o is doing the caregiver speech. I really need to start working on it. Maybe if I get enough balls I'll video it and you lovely ladies can tell me if it's horrible or if it needs any work. Hmm....
We took the kids bowling on Sunday as a reward for Nathan reading. He's having a rough time with reading at school. He can read, he just doesn't want to. So we are reading multiple times a day every day so he'll get better. He also goes to Family Reading night at school two evening every week. I'm gonna turn that boy into a book work just like me :)
My handsome boy <3
Me & my babies. I love Colin's face!
I love him!
Dancing machine
Photo bombed by the hubby!




I went to the gym this morning at 5:30. I still feel kinda crappy [migraine, toothache, cramps] but I made myself. I just did the treadmill today. I gotta ease back into it since it's been forever. A little something is better than nothing at all. Right?!
You guys should check out Shabby Apple. They have some cute clothes. And if you click the links through my page I get commission if you order. Do a good deed and help a cancer stricken mama out. I'll love you long time I swear!
I've got 2 giveaways going on now don't forget to check them out =)
Affordable Scarves $20 GC
Custom Print from KBCC~no one has entered this yet :/ Come on Katie does GREAT work!!
Happy Tuesday!!!!
xoxo